It is with a heavy heart that we share with you the news of the passing of Glen Campbell. We first met Glen in 2010 at the recording session for This Land Is Your Land and at that point the early signs of Alzheimers were slowly being noticed.  Glen was the consummate professional and he fought this affliction like no other artist before by deciding to fight it head on and mount a tour, knowing full well the difficulties involved.  
He's a memorable shot for us from our session with Glen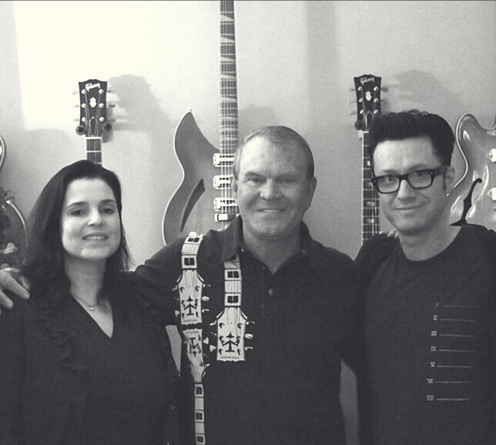 It was an honour to know Glen for even a brief time.  May he rest in peace.